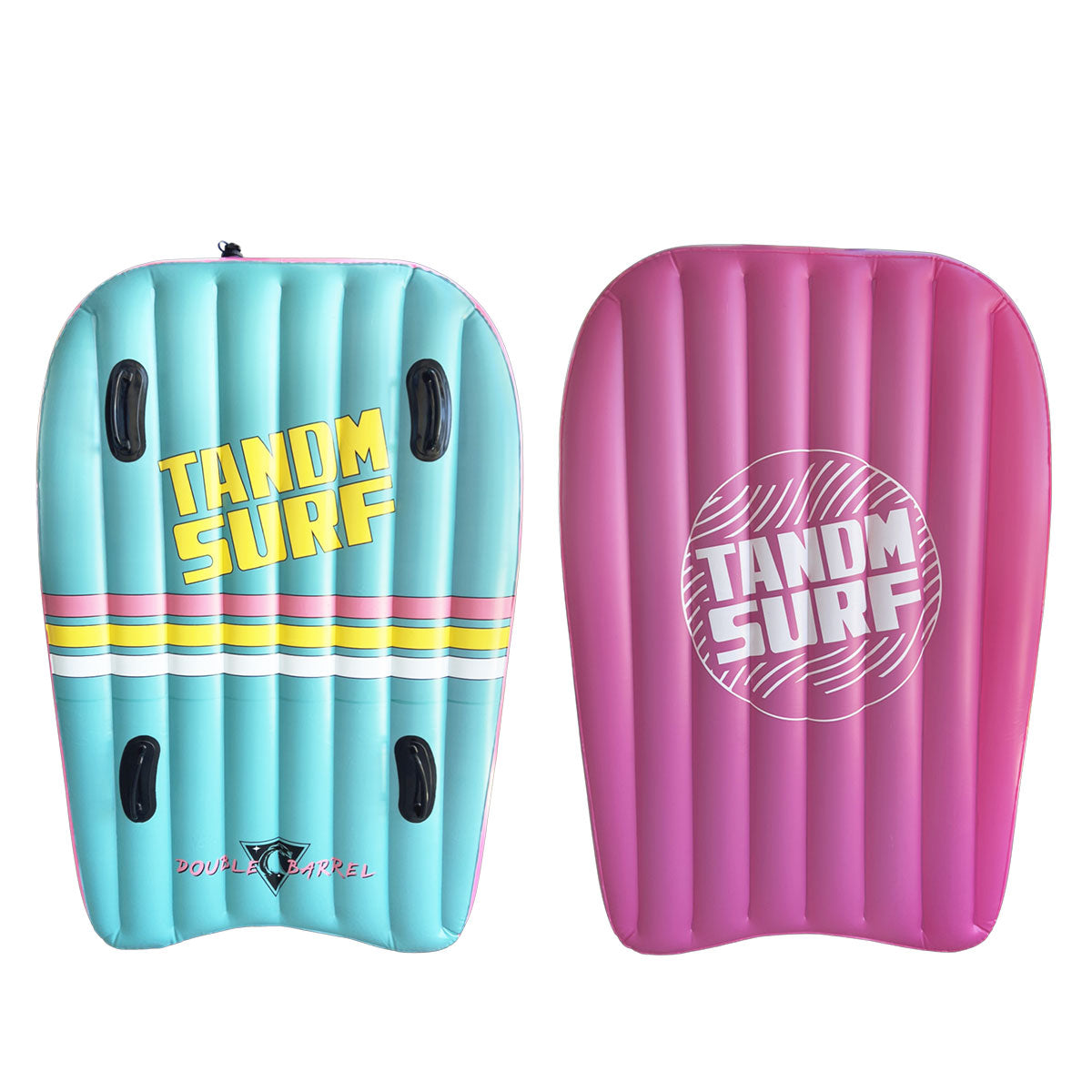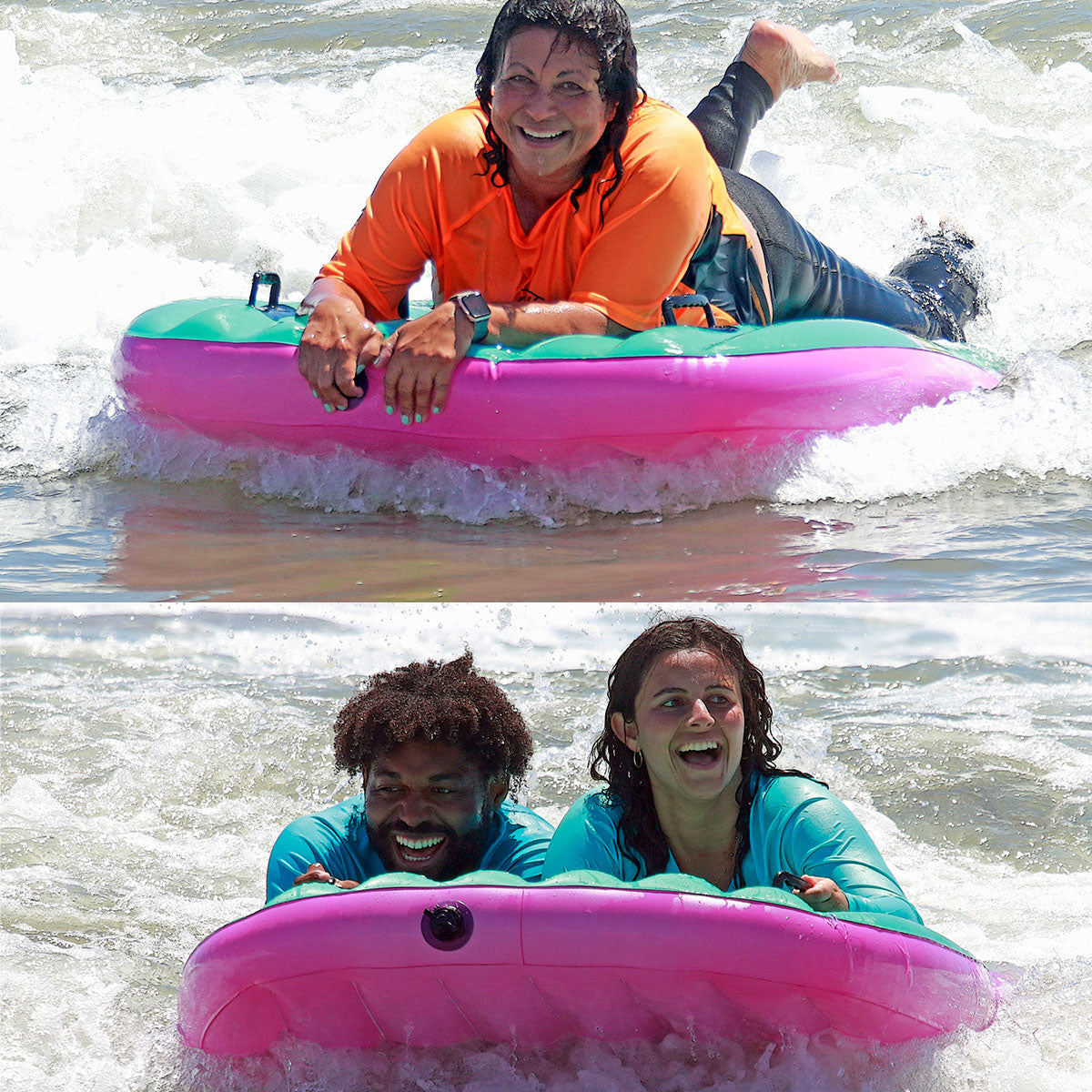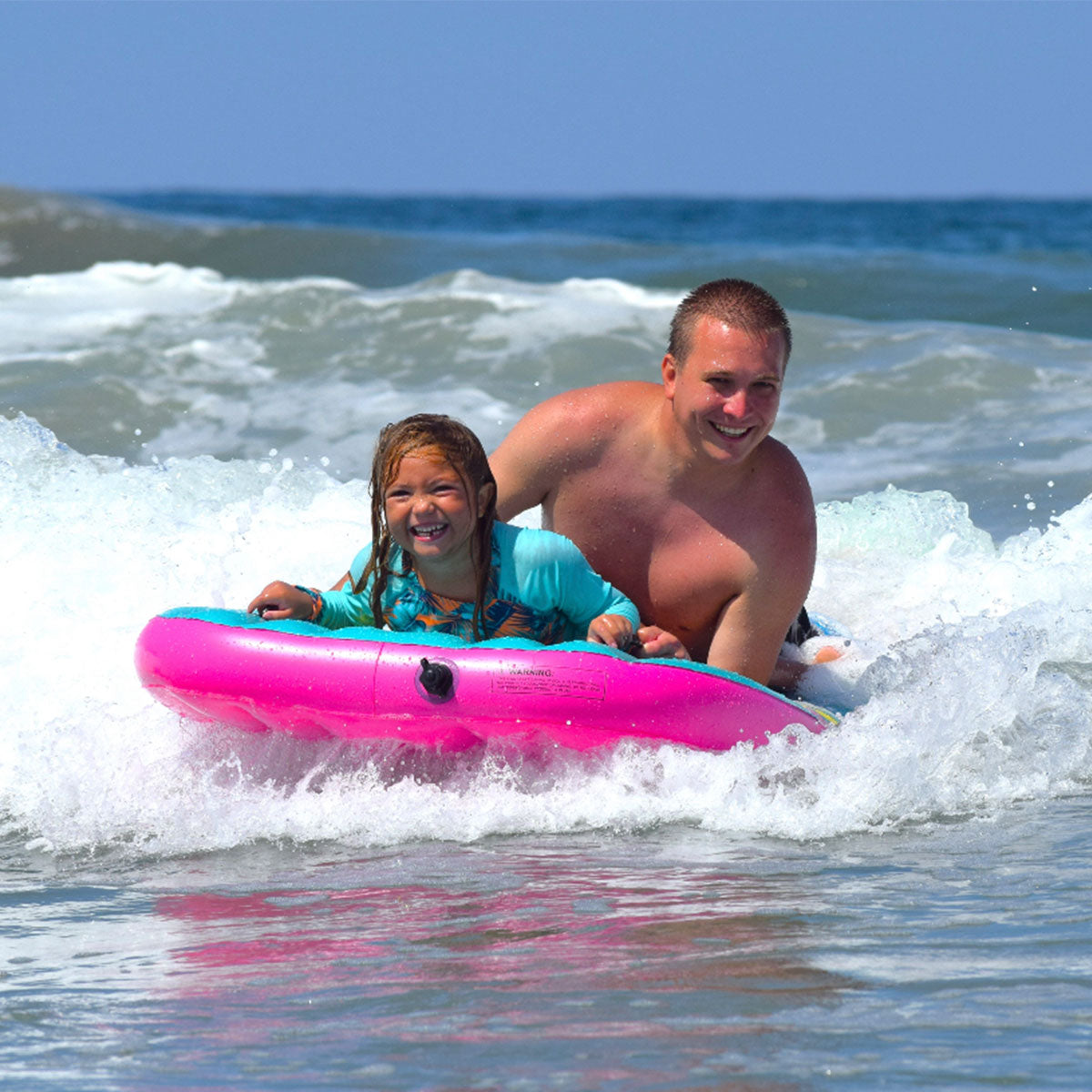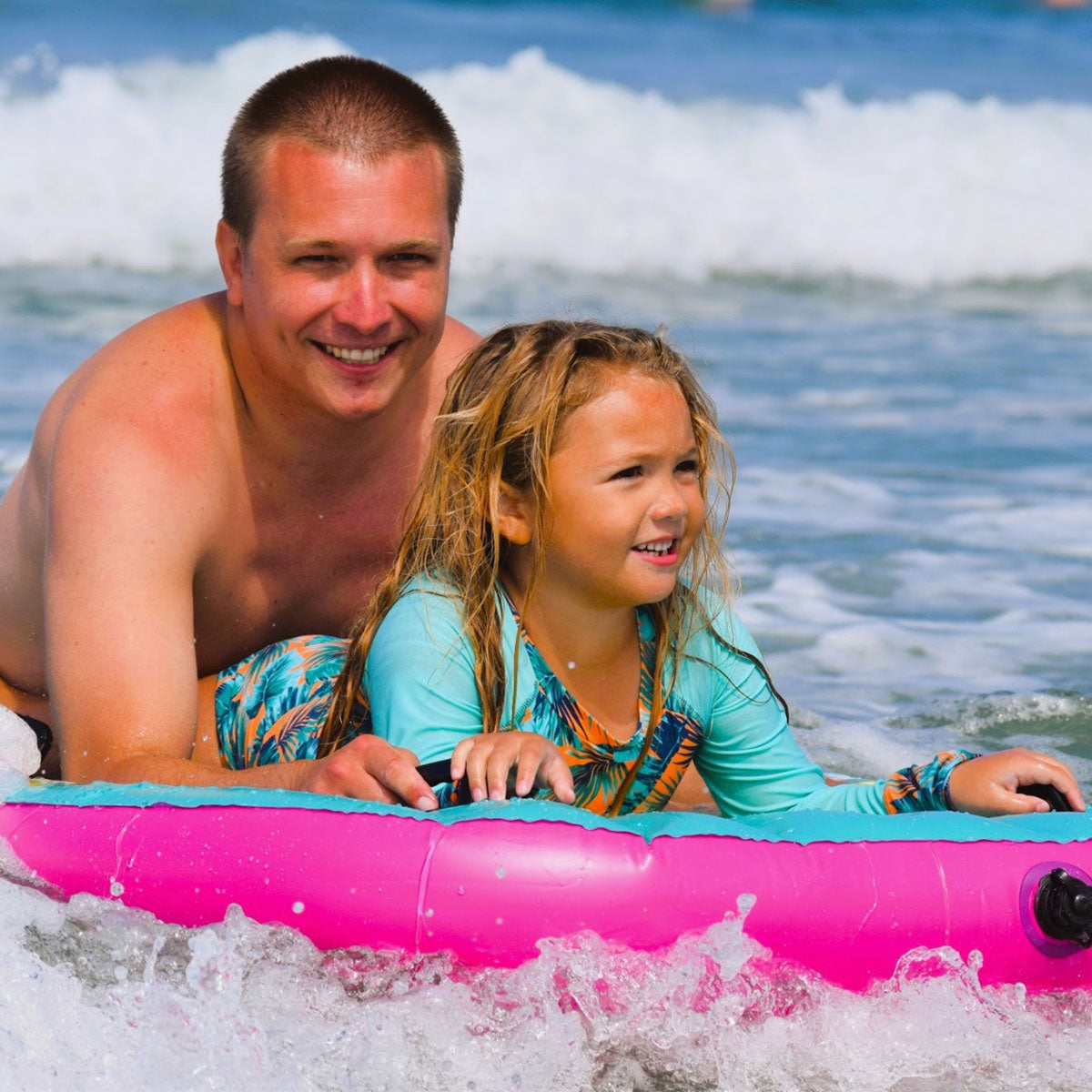 Double Barrel Inflatable Bodyboard 6 Pack Wholesale
Double Barrel Inflatable Bodyboard by TANDM Surf is a user friendly product that's perfect for learning to Ride waves while holding the board grips. It's Portable and Easy to Use You can inflate by mouth or with pump. It's Stable yet Soft - Built for wave riding stability, yet soft on your body. The Double Barrel offers an Adjustable Glide. you can inflate or deflate air to customize your surf session.

Double Barrel is not JUST a pool toy (but can be) . It has the following unique features:
Boston Valve - Custom
I-beam welded PVC construction
Tear Resistant Thick PVC .30 MM
250 lb capacity total weight
Lightweight Only 3.5lbs
4 Handles
Order now and get FREE Shipping in Continental USA! 
we make bodyboarding EASY & FUN
Anyone can learn to surf with the new Double Barrel Inflatable Bodyboard.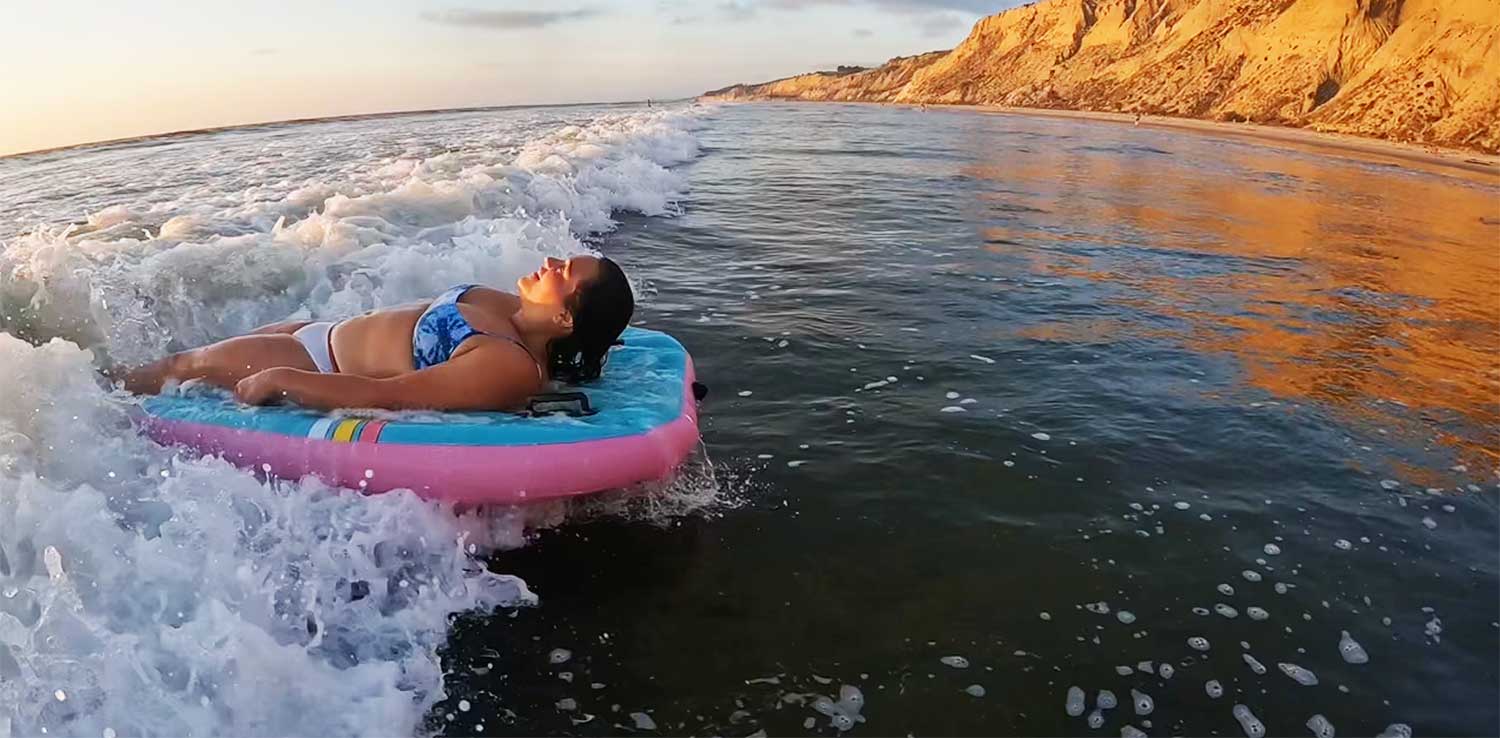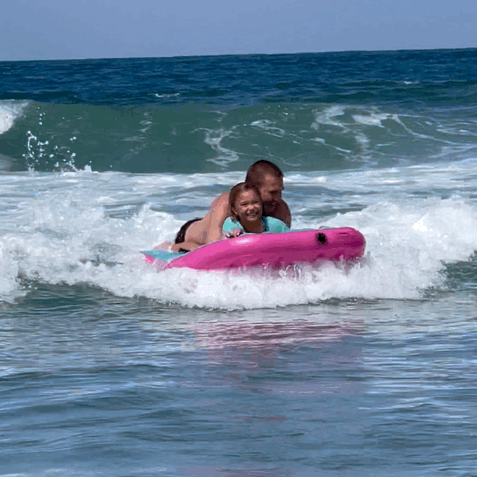 make lasting memories
WHY DOUBLE BARREL?
With our success with our premium PVC bodyboard we wanted to also offer something less expensive so more people could enjoy the waves. It's softer, lighter and made for small waves and floating fun vs the premium TANDM Surf model which was built heavy duty for more rugged beaches and larger riders.
The Double Barrel in Action
It's fun for all ages on TANDM Double Barrel.